"Star Embroidery – Stumpwork" Workshop
In addition to being creative the Pennsylvania Germans were also thrifty. "Star Embroidery," or as the Pennsylvania Germans refer to as "Stumpwork", has been in existence over 120 years. This type of wool embroidery was generally done on closely woven fabrics that were being recycled from worn clothes or household items. Leftover yarn from other projects was used with a tin star pattern that was made by the local tinsmith. There was never any waste in the household of a Pennsylvania German.
You will be making a "Star Embroidery" block in class while learning the interesting technique of "Stumpwork." This block can be used to create a pin cushion, Christmas ornament or you can continue to make additional blocks for a larger project.
"Holiday Magic" Applique Workshop
The "Christ Collection" has so many inspiring quilt designs that it was decided to begin the "Pride of Pennsylvania Pattern Series." The first pattern was taken from a single appliqued block found in the bottom of a box purchased at a local sale in Pennsylvania. The block represents so many designs… a poinsettia…a cactus…plus sprigs of currants.
This workshop will teach you the ease of beautiful points…curves…circles…bias stems…plus a bit of history.
The art of applique is always magical and all three design elements are used to celebrate the holiday season. They are a delightful representation of charm and elegance. The pattern will allow you as a needle artist to provide extraordinary results using your creativity….help to keep "Holiday Magic" alive.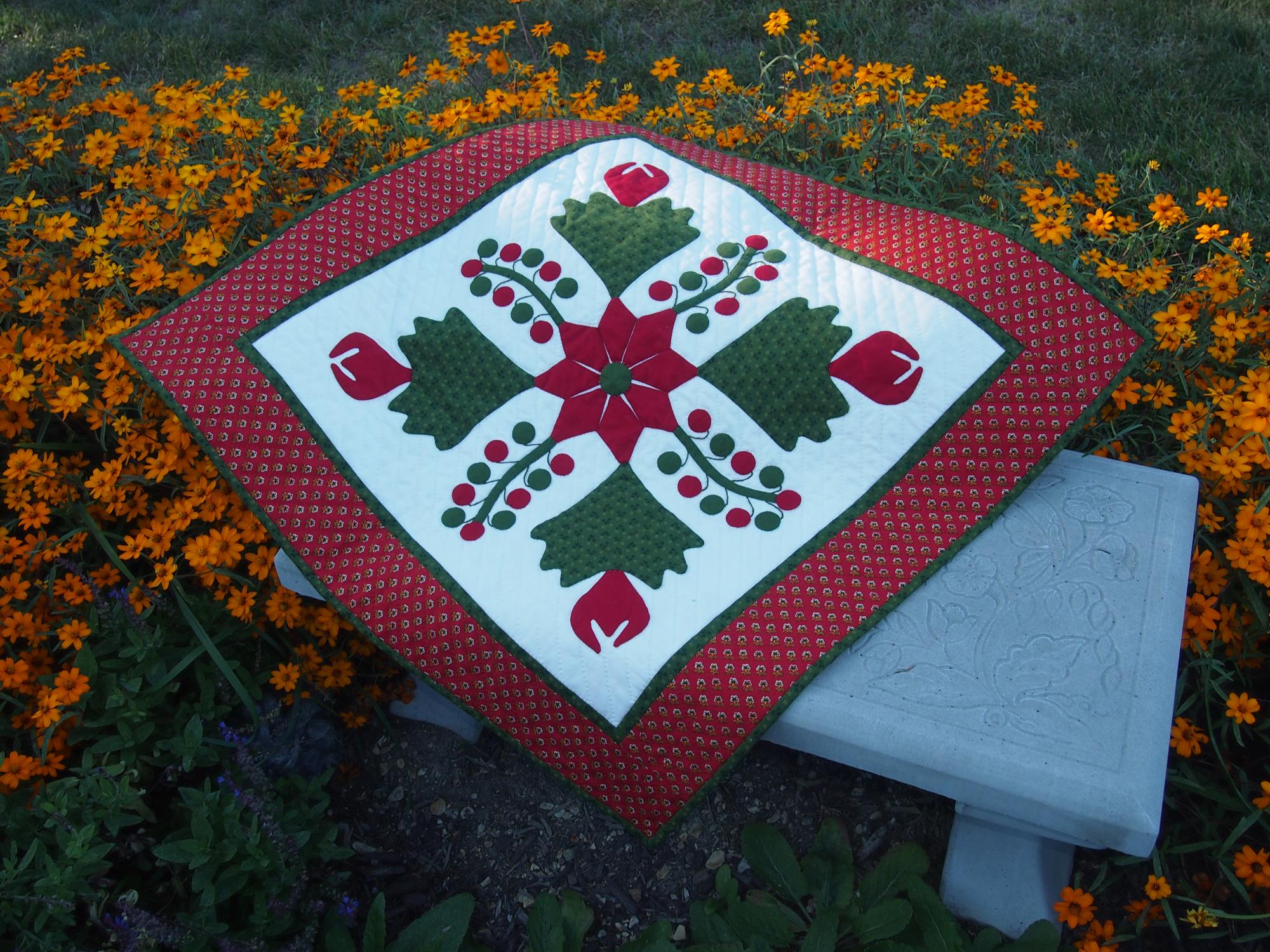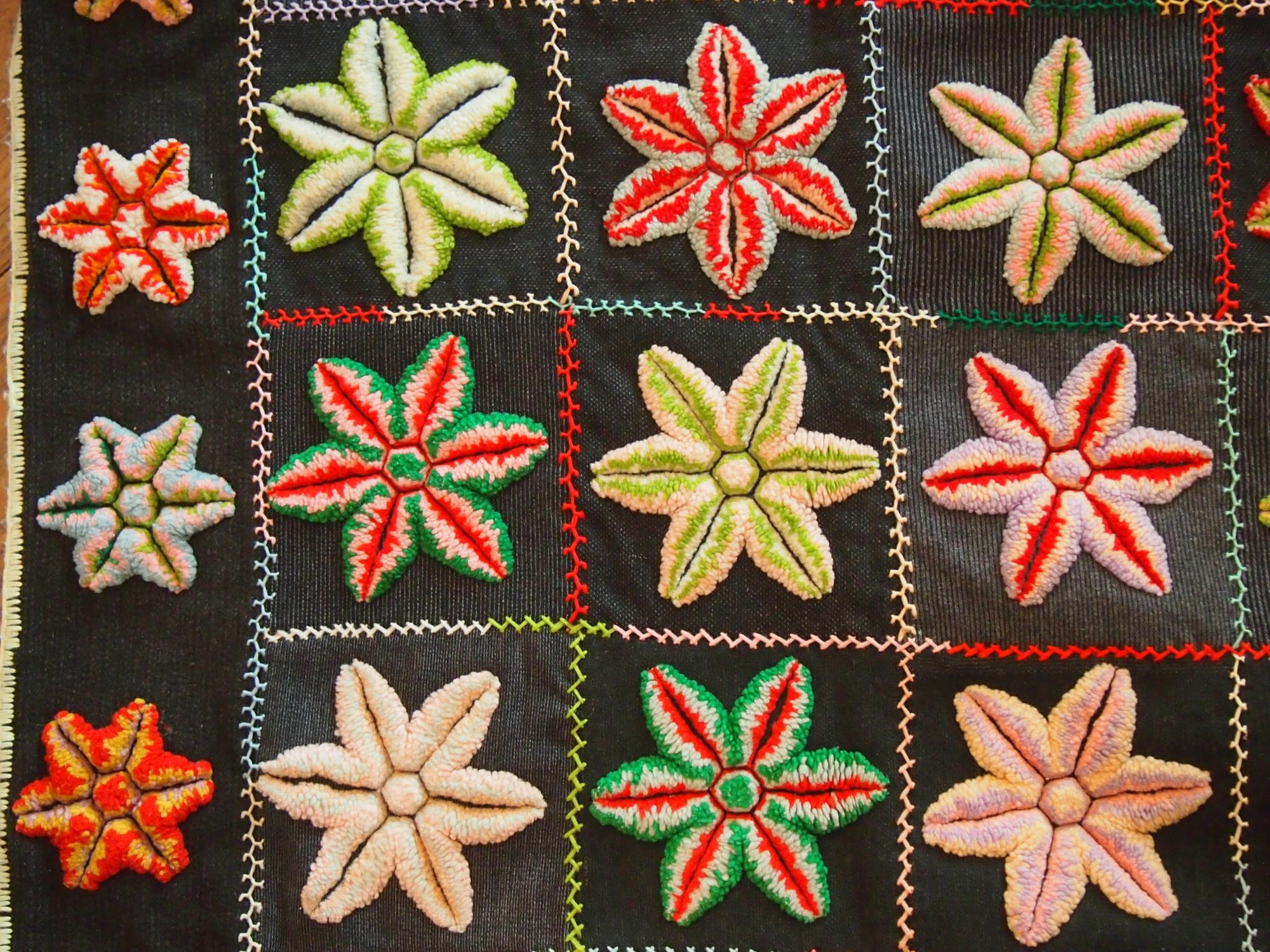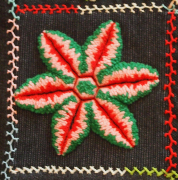 "Circle of Spring" Workshop
The "Circle of Spring" design was inspired by a framed applique block in the Christ Collection. The season of spring is a reminder of rebirth and regrowth. It is a time of hope as the flowers emerge and the birds sing, reminding us that the world is full of promise.
This workshop will teach you the "prepared edge" technique. You will learn how to create smooth curves…round circles…bias stems and beautiful points. The art of embroidery will also be shared.
Applique can take you on a wonderful journey. The end result will be delightful as your travels will guide you to "spring forward."
"Armenian Love" Workshop
The "Armenian Love" design was inspired by a doll quilt in the Christ Collection dated circa 1840. This design is often referred to as a "Pomegranate" or "Love Apple." According to Armenian mythology the pomegranate symbolizes fertility, abundance, and good fortune.
This workshop will teach you the "prepared edge" technique. You will learn how to create smooth curves…beautiful points and bias stems.
The shell of the pomegranate with the large number of seeds can also symbolize the universe with its stars and planets. Applique can bring you endless rewards as you take one step at a time. The world of applique will take you on trip that goes beyond infinity.